Urgent Notice to Lake Residents!
All lakes water levels to be lowered as a precaution, in preparation for potentially heavy rain associated with Hurricane Dorian!
Lowering of the North Lake began Thursday, August 29th.   Lowering of the South Lake will occur based on updates of rainfall projections for the duration of the Hurricane event.  All residents are advised to monitor the news reporting concerning Hurricane  Dorian and follow all local Emergency Management advisories and alerts.
The next regularly scheduled board meeting on October 21st.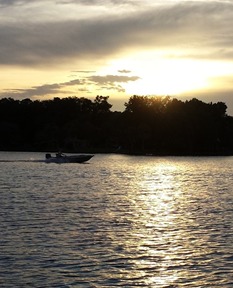 Our community consists of three lakes; Lake Asbury, South Lake Asbury, and Lake Ryan.  Each of these lakes are open and available to any and all residents living on a waterfront lot.  Access to these lakes are available through your back yard or by using your 'boat ramp' key.  The lock on the gate next to Lake Ryan opens with your boat ramp key as well.  You may fish, canoe, or kayak on Lake Ryan anytime. Although NO motorboats are allowed on Lake Ryan, electric trolling motors are permitted!!  Enjoy your community!!
Attend the LALLOA Board Meetings,
they are for you.
Meetings are always held in the Community Association Building, 282 Branscomb Road, Green Cove Springs, FL. on the third Monday of the month.
 For the 2019 Board Meeting schedule, click here.
LALLOA Projects for Summer 2019

Boating Safety Course
Earn your Boater Safety Card. Attend a Boating Safety Class at the Lake Asbury Community Center on July 30. The USCG Auxiliary and the Clay County Sheriff Office is providing expert boating safety instructors that have been teaching Boating Safety for years.
Details can be found by clicking here.

Meeting with your Clay County Representatives
Gayward Hendry, our District 5 Clay County Commissioner as well as our Lake Asbury Community Association Chair will be holding an Information Sharing and Q & A Session at our Lake Asbury Community Center. He will be bringing a team of our Clay County Representatives to our Lake Asbury Community Center. Date is August 8.
Details can be found by clicking here.